PRI Renewable Energy LLC is dedicated to practicing responsible green building and advanced renewable energy solutions.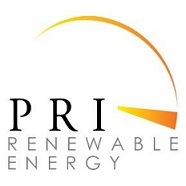 Becoming a force for social change by building dynamic, affordable, high quality green communities;
Following LEED-certified building methods and renewable energy to relieve communities of escalating environmental concerns;
Redeveloping and reviving contaminated and Brownfield sites and adapting renewable energy solutions to these communities;
Utilizing progressive technologies and clean strategies that conserve natural resources;
Creating and preserving neighborhoods that reduce, reuse and recycle to minimize landfill waste;
Producing and preserving low-cost housing to work-force and seniors, focusing housing designs on active community features that improve the quality of life for residents;
Maintaining a diverse, entrepreneurial, problem-solving network of experts comprised of independent businesses and contractors;
Meeting and exceeding LEED-certified regulations, and, when applicable, using materials and emerging technologies that set new standards for environmental excellence; and
Working with the highest integrity and honesty.
PRI Renewable Energy develops renewable energy solutions to off-set the high cost of energy consumption and maximize the use of underdeveloped or unutilized land. In the past year, PRI installed energy conservation equipment at its affordable housing properties and built its first solar energy production operation at one of its sites.  PRI is currently working with renewable energy partners to develop renewable energy production facilities and Solar Farms along the east coast.  PRI Renewable Energy is dedicated to energy conservation and has made an environmental commitment to reduce its carbon emissions footprint.