Our success stems from the unique blend of professional backgrounds of its founders. With more than 60 years of combined experience in national real estate management, land development, professional engineering, finance, marketing and renewable energy, the company attracts a myriad of investors to its dynamic approach to doing business. The company strives to maintain the highest standards in all aspects of business – from sustainable building and renewable energy practices to developing communities that help enhance the lives of residents.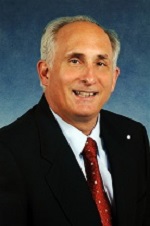 Raymond Uritescu
Raymond Uritescu is Chief Executive Officer of Providence Realty Investment, LLC. He brings an impressive background in national real estate and finance that spans three and a half decades. Through the years, Uritescu has developed more than 25,000 multi-family units in six states and engaged in the development of more than 12,000 government subsidized multi-family units in 19 states and Puerto Rico. Prior to forming Providence Realty Investment, LLC, Uritescu was Executive Vice President of Picerne Real Estate Group. Uritescu acquired and sold a Georgia-based real estate company including ownership of 2,000 government subsidized multi-family units in 4 states. He participated in the acquisition, construction, management and rehabilitation of an excess of 15,000 family housing units on five army installations in Maryland, North Carolina, Alabama, Oklahoma and Louisiana. He also developed and sold more than 1,000 single family homes in Rhode Island and acquired Limited Partner interests in 1,000 HUD Section 8 subsidized multi-family units. As a financial executive, Uritescu developed an accounting team that reported on more than 300 partnerships and 60 companies annually, including a system that connected properties in 26 states and Puerto Rico. He coordinated tax planning for the company and negotiated financing in excess of $2 billion. He negotiated commercial leases valued in excess of $100 million, participated in sales of assets totaling more than $250 million dollars and managed the cash investment of corporate assets in marketable securities. He also managed and established numerous lending sources and developed equity sources in excess of $500 million. Uritescu holds a bachelor's degree in accounting from Walsh College in Troy, Michigan.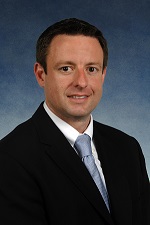 Michael Hennessey
Michael Hennessey is the Chief Operating Officer of Providence Realty Investment, LLC. He has more than two decades of experience in real estate, spanning land acquisition to final sales and management. Hennessey began his career in the Seattle area managing affordable housing bond developments including condominiums, single family homes, retirement facilities, and resorts in Palm Springs, Lake Tahoe and Las Vegas.
A native Rhode Islander, Hennessey moved back to the state in 2003, acting as the Regional Director for Picerne Real Estate Group, managing more than 18 developments in various stages of development. Throughout his career, he has worked on more than 100 land developments. Hennessey holds a Bachelor of Science in Civil Engineering from Clemson University. Professional affiliations include Rhode Island Builders Association, Urban Land Institute, and the National Association of Home Builders. He serves on the East Providence Storm Drainage Advisory Committee and has participated in Transportation 2025, Urban Land Institute and University of Rhode Island SeaGrant round table panels.